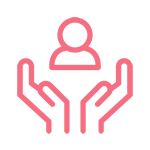 Nurturing Parenting Program
CAC's parenting classes are based on the "Nurturing Parenting Program," an evidence-based curriculum developed by Dr. Stephen Bavolek, Ph.D. for the treatment and prevention of child abuse. It consists of weekly classes (day and evening) in English, Spanish and Creole. Free childcare is also provided. The classes are offered for both court ordered and non – court ordered families and there is no charge for these services.
Pine Manor After School & Summer Program
This prevention-based program provides curriculum-based activities for children ages 5-12 who reside in the Pine Manor community. The goals of the program are to keep clients safe and help them reach their full potential by teaching them literacy and social skills as well as character-building skills. The program operates out of the:
Pine Manor Community Center
5547 10th Ave., Ft. Myers
Monday-Friday, 2:30-5:30 PM
Summer/Holiday Hours: 9:00 AM to 5:00 PM
East United Way House
The East United Way House (4040 Palm Beach Blvd., Ft. Myers) is a multi-agency outreach center offering social services which reflect the needs of the East Ft. Myers community. For a current list of partner agencies, please call 239-313-7719 during hours of operation, Monday-Wednesday, 8:30 AM to 3:00 PM and Thursday 8:00 AM to 1:00 PM. Food pantry hours vary, call 313-7719. Services are available in English and Spanish.