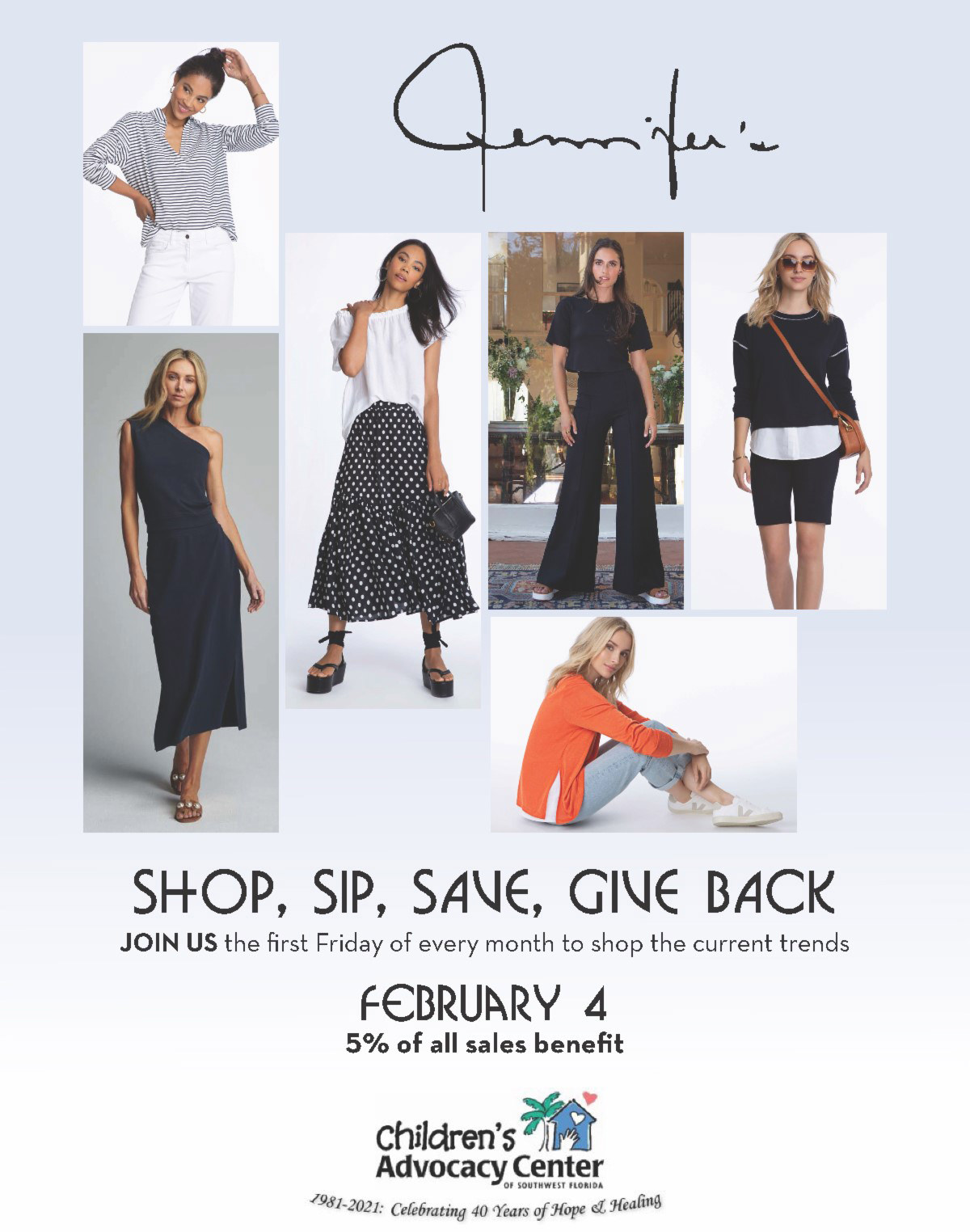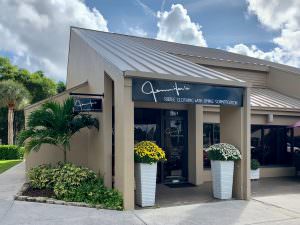 Jennifer's women's boutique is celebrating 39 years in business by giving back to local charities at "Fashion Forward Friday" events. The Children's Advocacy Center of Southwest Florida (CAC) will receive 5% of all sales on Friday, February 4, from 10:00 a.m. until 5:00 p.m. Shoppers will enjoy champagne and cupcakes and will receive 15% off all tops.
Jennifer's will also be collecting journals for the children and teens that are receiving counseling through CAC.
Jennifer Williams opened her Fort Myers boutique in November of 1983. Her unique and timeless sense of style and personalized service has created a loyal following. Jennifer's is located at 13251 McGregor Boulevard in The Design Center and is open from 10:00 a.m. until 5:00 p.m. Monday through Saturday. Call (239) 481-8582 or visit Jennifer's online at jennifersfortmyers.com or on Facebook or Instagram.