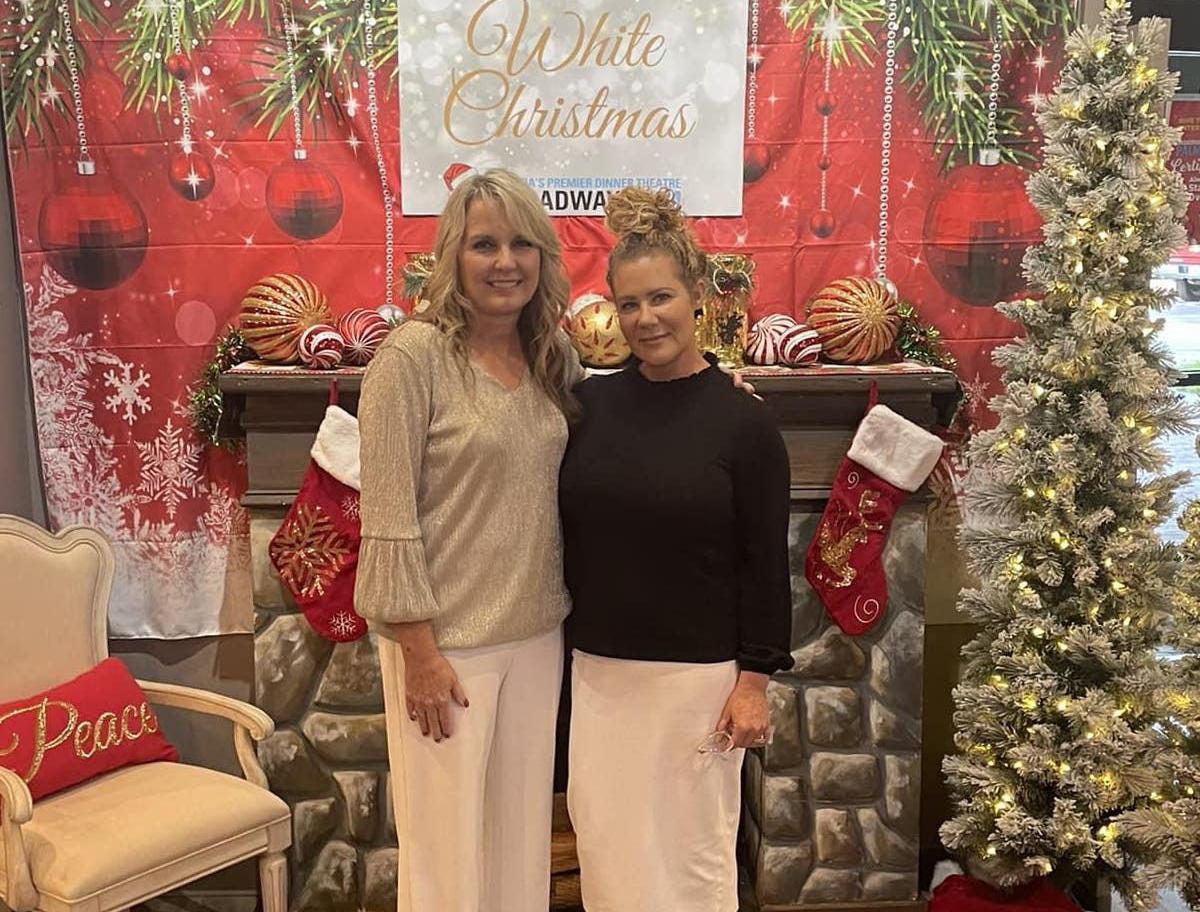 Annual holiday event collects donations to provide gifts for local families in need
'Tis the season of giving, and the Children's Advocacy Center of Southwest Florida (CACSWFL) kicked it off with its Spirit of Giving Holiday Event on Nov. 19. The CAC highlights this time of year by collecting holiday gifts and donations for the children and families they serve across Southwest Florida. The sponsorships for the event will help bring joy to the children and families CACSWFL serves in the Southwest Florida community.
The event was held at the Broadway Palm Dinner Theatre, which is celebrating its 30th Anniversary this season. Will Prather, Broadway Palm Owner, and Executive Producer, sponsored the event to help make an impact locally. "I wanted to give back to the community that has been there for me and Broadway Palm over the years," says Prather. "I've selected a partner for each of our productions this season and what better partner during the holiday show than Children's Advocacy Center? This organization does so much for our community, and I am thrilled to be a small part of their season of giving this year."
The CAC is hosting two programs to collect gifts for at-risk families for the holidays.
Adopt-A-Family and Toy Drive donations can be made Monday- Friday 8 a.m. and 5 p.m., until Dec. 16 at the following locations:
Children's Advocacy Center, 3830 Evans Ave., Fort Myers,
Broadway Palm Dinner Theatre, 1380 Colonial Blvd., Fort Myers,
Henderson, Franklin, Starnes & Holt, P.A, 1715 Monroe St., Fort Myers,
Markham Norton Mosteller & Wright, 8961 Conference Dr., Ste. 1, Fort Myers,
Seed & Bean Market, 1520 Broadway Cir., #107, Fort Myers and Cape Coral Police Department, 1100 Cultural Park Blvd., Cape Coral.
Hurricane Ian brought abundant stress into the lives of Southwest Florida families. Children are no exception, as their routines have been disrupted due to displacement from their homes and schools, dealing with family financial stress, and school being out of session. As the aftermath of Hurricane Ian still impacts SWFL this holiday season, donating is more crucial than ever. Donating to the CAC this season will bring holiday joy to children in our community.
The CAC sponsors include Bobby Nichols Fiddlesticks Charity Foundation; Storm Smart; Office of the Lee County Sheriff Carmine Marceno; Florida Gulf Coast University Marieb College of Health and Human Services; CRS Technology Consultants; Barraco & Associates; B&I Contractors; Merrill Lynch-Clinger, Sizemore, and Associates; Iron Ridge Insurance Services; Seed & Bean Market; Dr. Martin & Betteann Sherman and John & Christine Pearson.
The Children's Advocacy Center CEO, Julie Boudreaux, thanks their sponsors and encourages the community to support families in need. "We gave over 300 gifts last year thanks to the outpouring of donations from the community and can't wait to see this year's impact with the support of our wonderful sponsors," says Boudreaux. "The CAC and these families are so appreciative of the help The CACSWFL helps countless families with the assistance of its supporters.
About Children's Advocacy Center of Southwest Florida
Since 1981, the Children's Advocacy Center of Southwest Florida, Inc. (CAC) has worked to improve the lives of children and their families through a coordinated response to child abuse and neglect, offering them a safe and friendly environment in which to heal. CAC provides abuse determination services, pet therapy, therapeutic counseling, parenting education, and prevention programs in Lee, Hendry, Glades, and Charlotte Counties. All services are provided free of charge. For more information, please call 239-939-2808 or visit cac-swfl.org. CAC is a United Way Partner Agency.