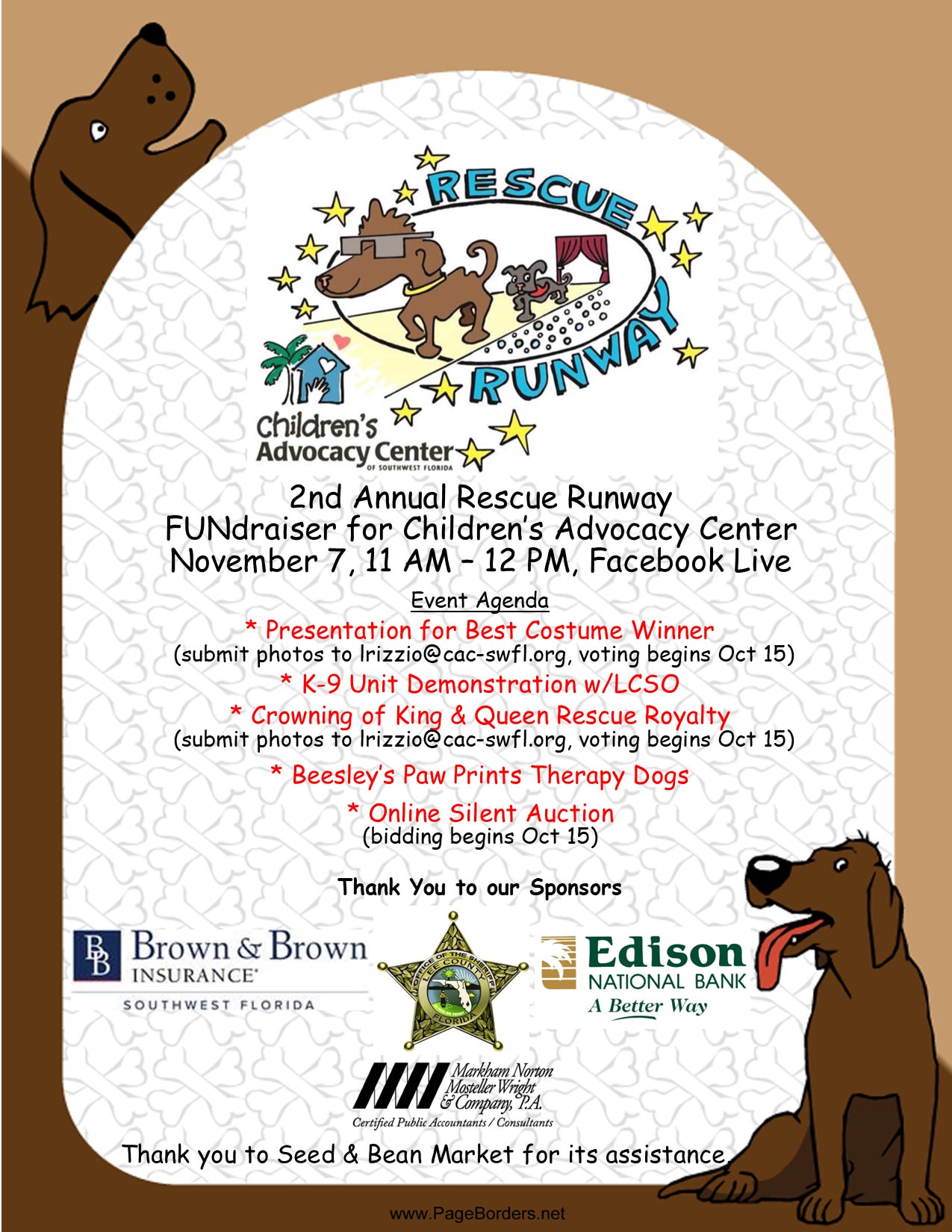 RESCUE RUNWAY'S ONLINE AUCTION IS NOW OPEN! SO IS VOTING FOR KING, QUEEN AND PET COSTUME! GO TO CACRR2020.GGO.BID. SIMPLY CREATE AN ACCOUNT TO START BIDDING AND VOTING
Then join us on Facebook Live, Nov. 7, 11 am to 12 noon, when we crown King and Queen of Rescue Runway 2020, announce Best Pet Costume winner and silent auction winners. Live stream will also feature K9 Unit demonstrations and parade of Beesley's Paw Prints Pet Therapy dogs.
It's not too late to submit your pet's photo for best pet costume or to be in the running for King or Queen of Rescue Runway. Email photo to lrizzio@cac-swfl.org.
Thank you to our Sponsors: Lee County Sheriff's Office, Brown & Brown Insurance, Edison National Bank, Markham Norton Mosteller Wright and Seed & Bean Market for their support!