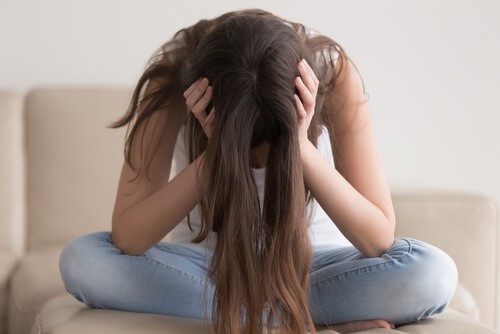 It began when she was nine. She was 17 when she came to us, a victim of brutal sexual and physical abuse by her mother's boyfriend. She would not make eye contact, constantly shook her leg, uttered one-word responses and was highly avoidant. She refused to sleep in her own bed, had nightmares and intrusive thoughts, which led to drugs and alcohol as a way to cope. She could not gain weight, despite having a normal appetite. She saw multiple specialists; none of them realized the anxiety from the trauma was having an extreme physiological impact on her ability to gain weight.
She was referred to our Family Alliance therapy program and after five months of therapy, she was thriving. She created a mantra— "I am worth something. I can do this. I am in control."—that she tells herself daily. She was sleeping in her own bed again, began to gain weight and stopped having nightmares. She discovered new, healthy ways to cope. Most importantly, she shared her Trauma Narrative with her mother.
Her success and healing is one of many beautiful and rewarding experiences we have the privilege of being a part of here at the Children's Advocacy Center.