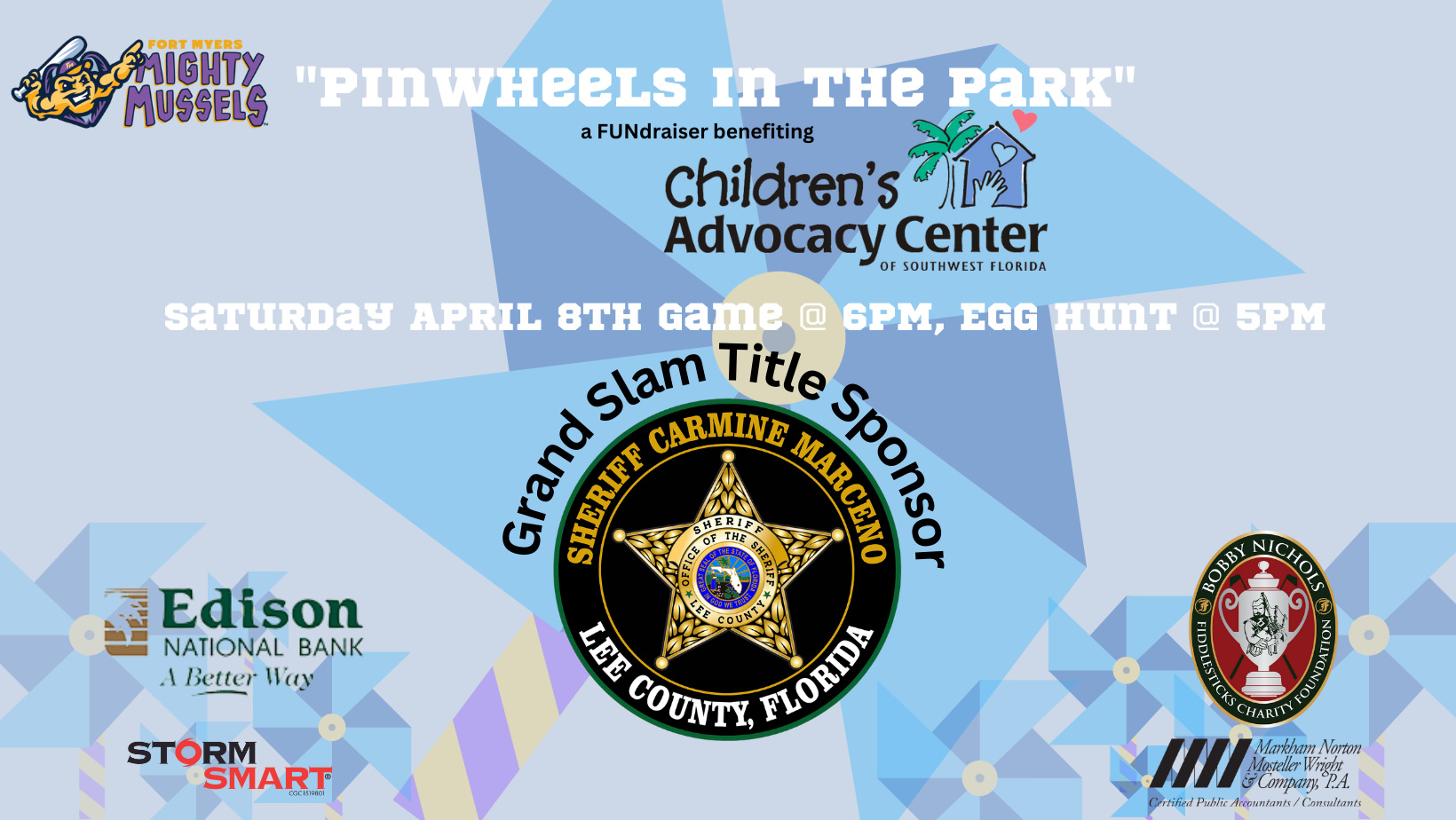 Join The Lee County Sheriff's Office as the Grand Slam Title Sponsor of the CACSWFL's kick-off event for National Child Abuse Prevention Month. "Pinwheels in the Park" will take place at Hammond Stadium on April 8, at 6 p.m. One hour prior, the stadium will host a children's Easter egg hunt. Custom Pinwheel jerseys will be worn by the Mighty Mussels and the autographed jerseys will be available for purchase through an online auction after the game, with 100% of the proceeds benefiting the CAC. April is dedicated to highlighting prevention and awareness of child abuse and neglect.  In 2008, Prevent Child Abuse America introduced the pinwheel as the national symbol for child abuse prevention. The pinwheel represents playfulness and joy that serves as a physical reminder of the great childhoods we want for all children
This fun event is a unique opportunity to help support us and our mission.
Learn more about the event here
Available sponsorship levels include:
Home Run $7,500: terrace party for 40, food included;
Extra Bases $5,000: private suite for 28 people, hot dogs, snacks, and sodas;
Third Base $3,500: private suite for 14 people, hot dogs, snacks, and sodas;
Second Base $1,500: 10 tickets, hot dogs, and sodas;
First Base $500: 4 tickets, hot dogs, and sodas.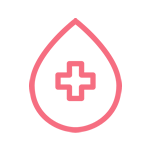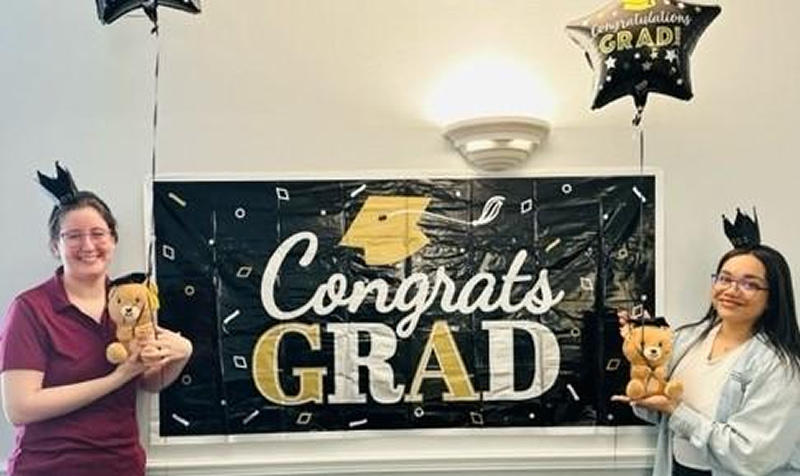 This month Children's Advocacy Center celebrated Loren and Erica from our Child Protection Team with a graduation ceremony. They have worked hard over the last year gaining knowledge, honing their skills, and demonstrating an ability to work independently. We congratulate them and look forward to continued development and growth with the agency.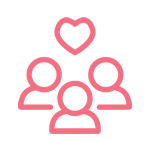 We are so appreciative of the outpouring of love for our mission and our CAC families. Every day the generosity and spirit of this community blesses us.
THANK YOU!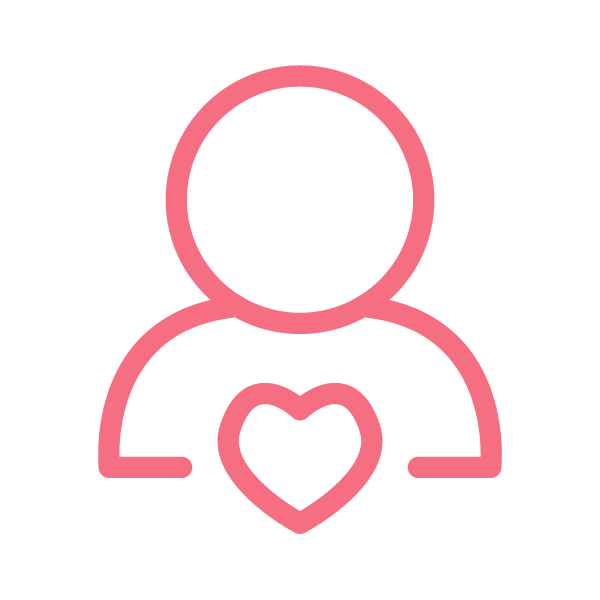 Prevention
Nurturing Parenting Classes Available

CAC's parenting classes are based on the "Nurturing Parenting Program," an evidence-based curriculum developed by Dr. Stephen Bavolek, Ph.D. for the treatment and prevention of child abuse. It consists of weekly classes (day and evening) in English, Spanish, and Creole. Free childcare is also provided. The classes are offered for both court-ordered and non – court ordered families and there is no charge for these services.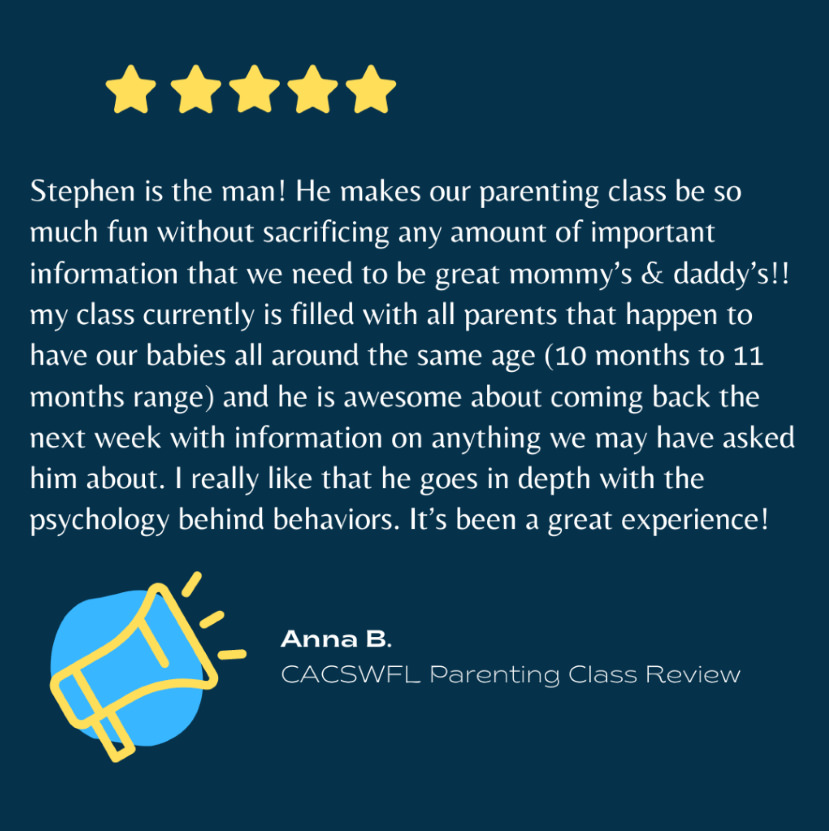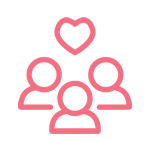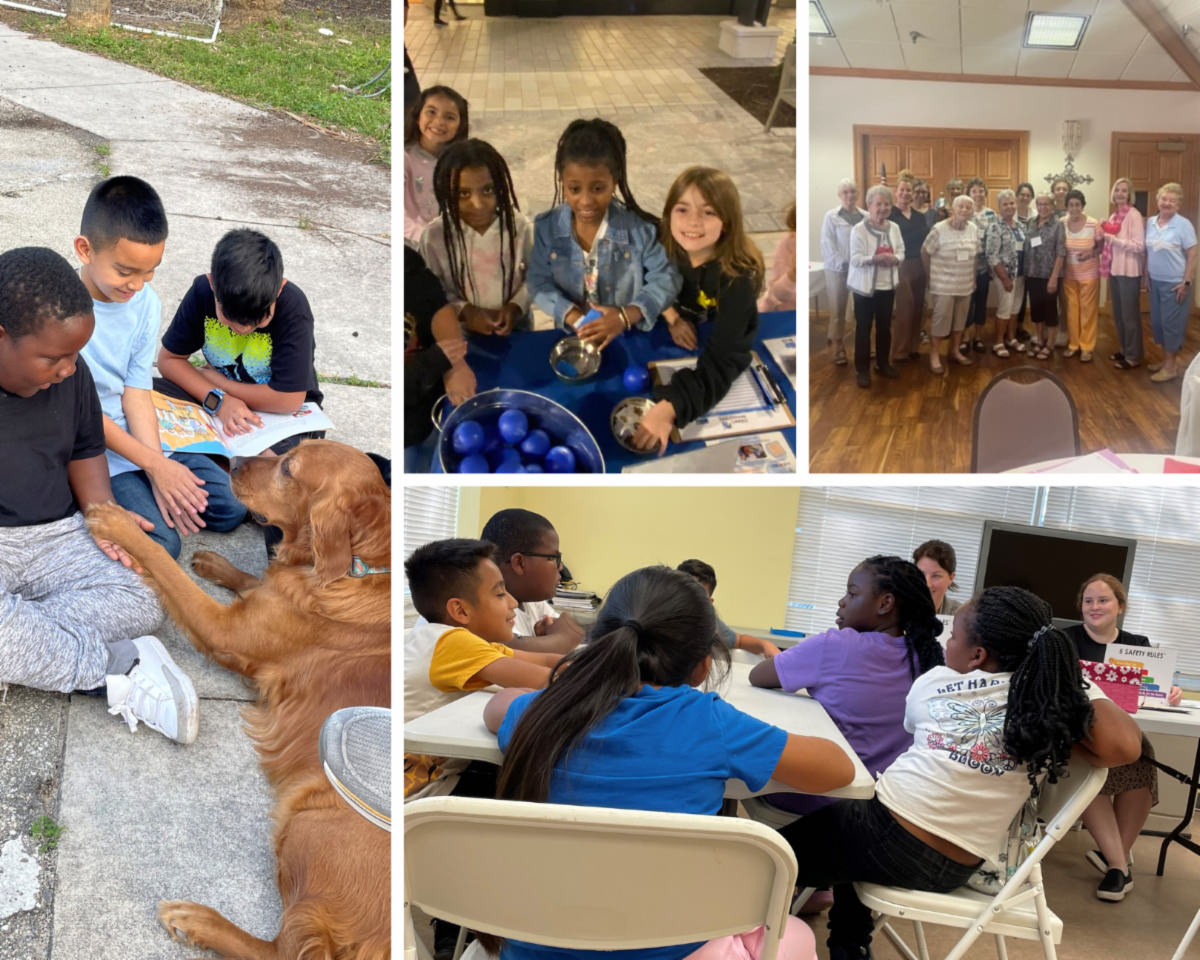 CACSWFL has expanded our community outreach programs, through free abuse prevention training, therapy reading programs, community events & speaking engagements Check us out to see where we will be next!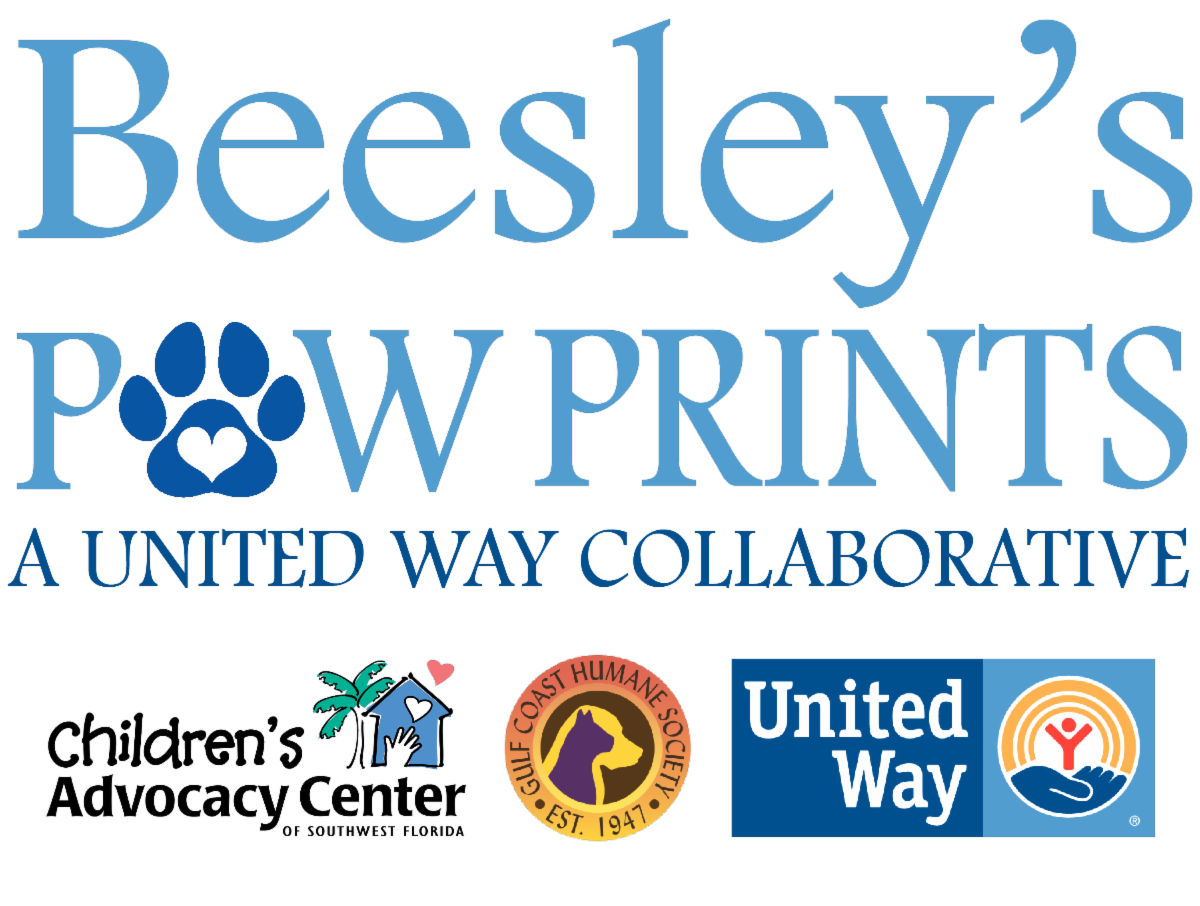 Love Puppies? CAC is always looking for volunteer lobby greeters/puppy sitters Monday-Friday from 10 AM-12 PM & and 12 PM-2 PM. Lobby greeters help welcome each client with a cute and cuddly puppy (or adult dog) that visits our Center from the Gulf Coast Humane Society. The greeters teach the children how to interact and pet the puppy, and the puppy helps provide a great distraction and stress reliever to both children and adults. If you are interested Click to volunteer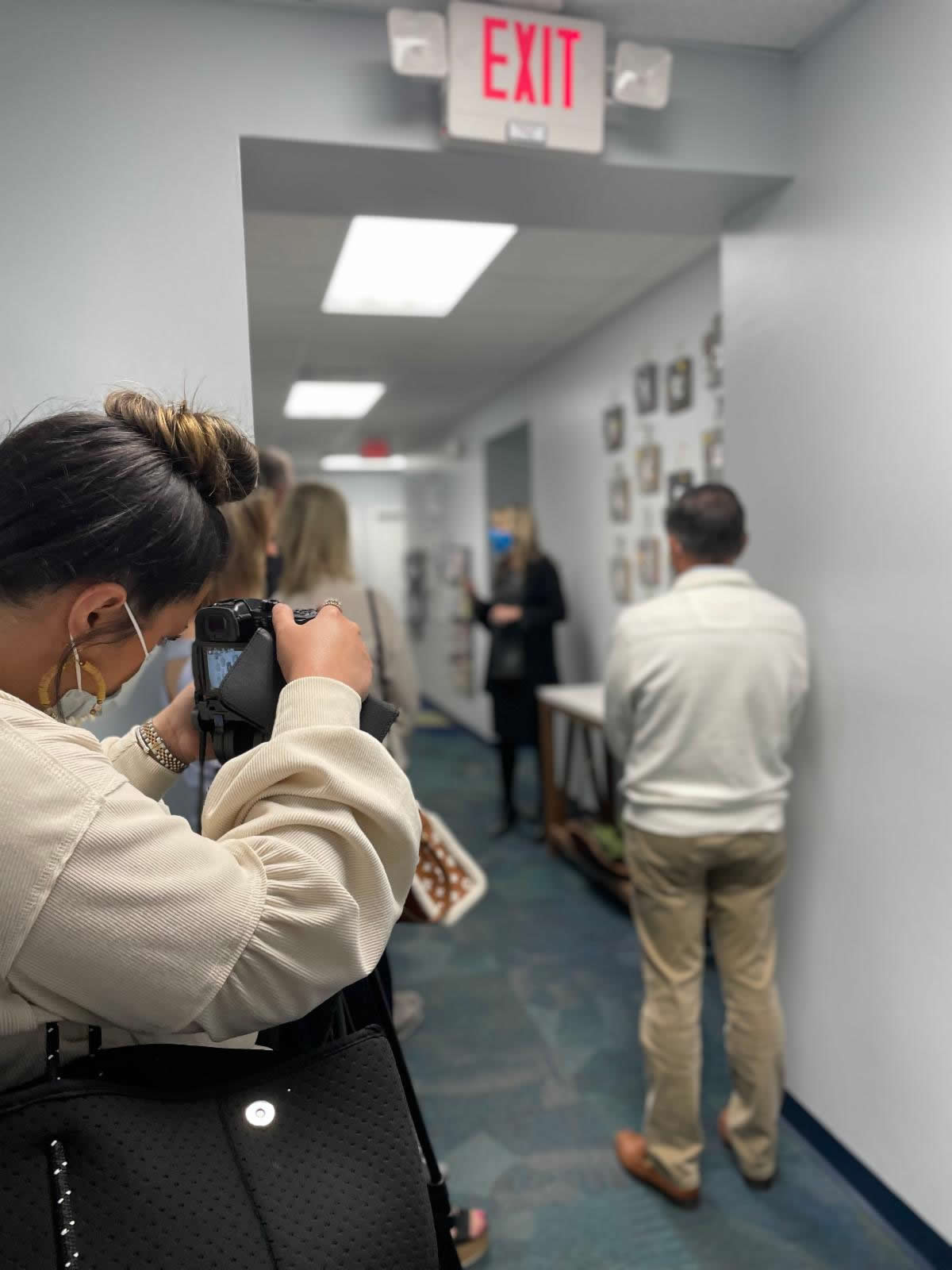 Touring the Children's Advocacy Center's main campus is an immersive experience into the work we do. During the tour, you will understand all the many services CAC provides. It is an opportunity to get to learn firsthand the impact of Advocacy and Abuse prevention. To book a time for you or your business or group to visit click the button below.
Book a Tour