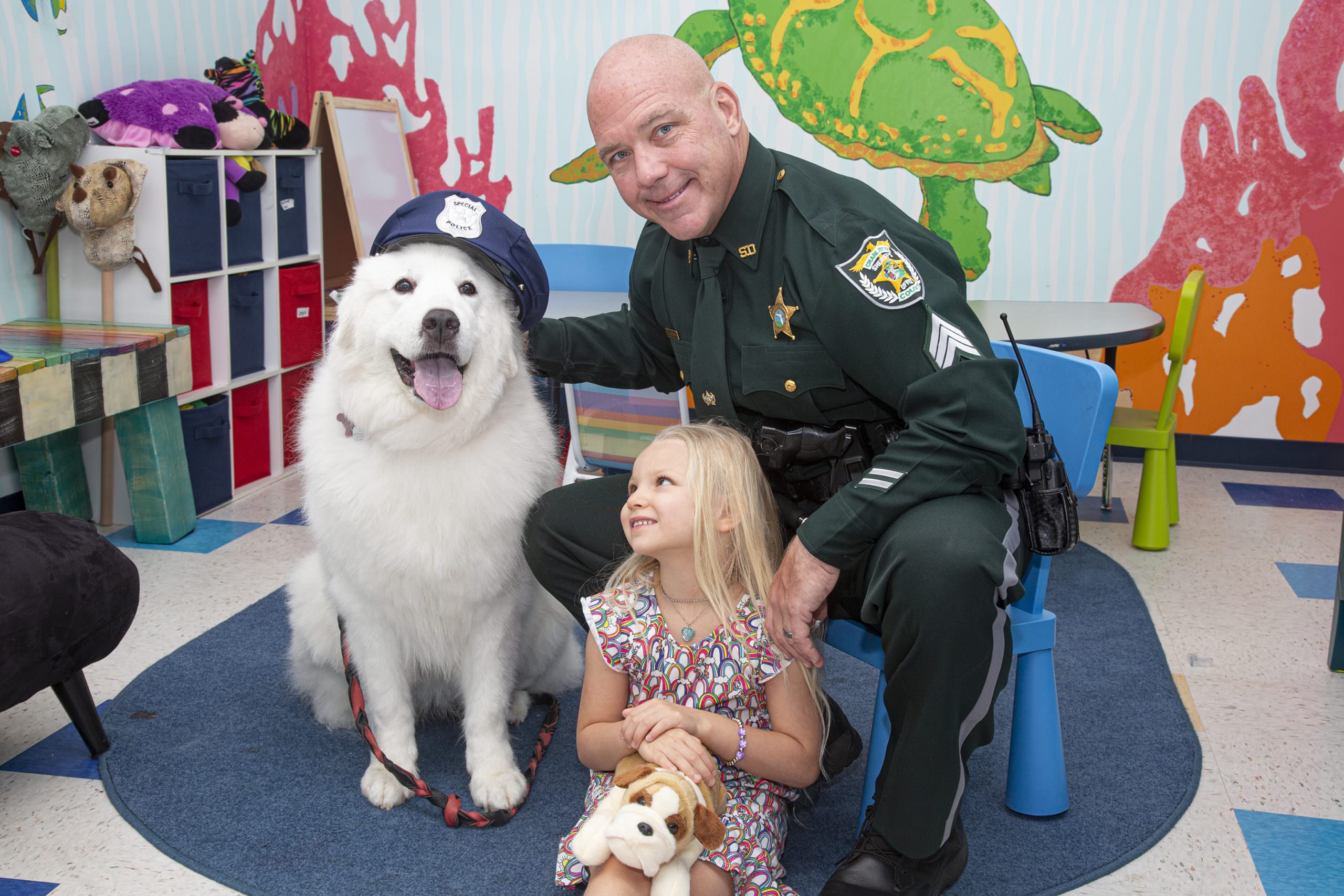 CAC is proud of its partnerships with local law enforcement agencies from Lee, Glades, Charlotte and Hendry counties. Our Child Protection Team works very closely with them, aiding in their investigation of child abuse cases.
We are also proud of our very popular Beesley's Paws Prints Pet Therapy Program funded by Carol Beesley through the United Way of Lee, Hendry, Glades and Okeechobee Counties. Registered therapy dogs and their handlers provide comfort and support to children in counseling at CAC and at our Pine Manor After School and Summer Program.
What better way to highlight our partnerships than by teaming up some of our therapy dogs with the detectives we work with. The cost is just $10 (cash/check, no cc) if you pick it up at CAC (email
lrizzio@cac-swfl.org
) or $15 to purchase
HERE
.
Thank you to everyone who helped make this calendar possible: Cape Coral P.D., Charlotte County Sheriff's Office, Fort Myers P.D., Glades County Sheriff's Office, Hendry County Sheriff's Office, Lee County Sheriff's Office and our Beesley's Paw Prints Pet Therapy volunteer teams. And a special thank you to our photographers who generously donated their time and talent–Geoff Coe (www.wildimagesfla.com) and Garth Francis (facebook.com/GarthTFrancis).