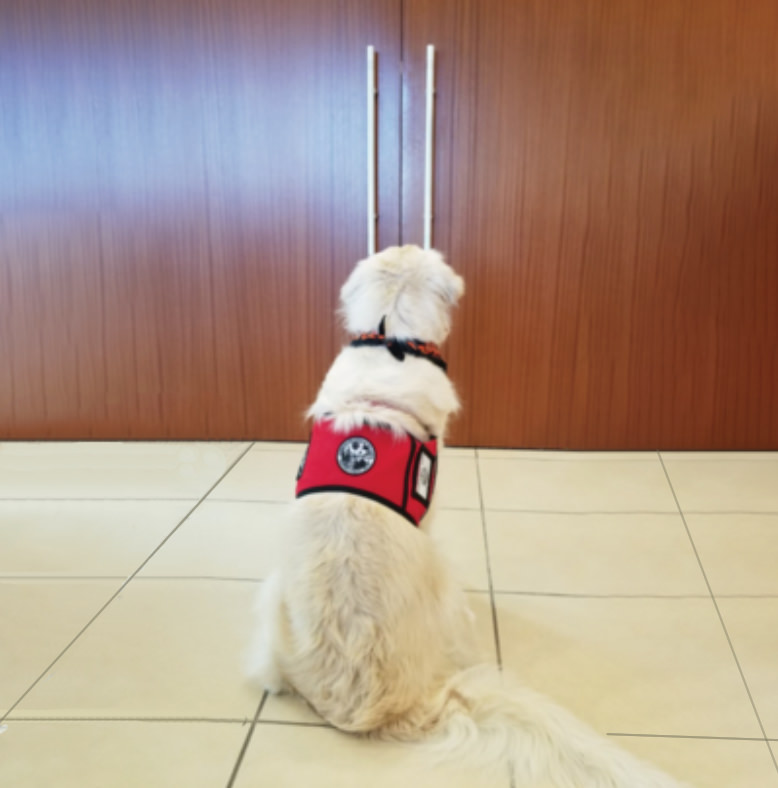 Therapy animals play an important part in the services provided by the Children's Advocacy Center.
The mission of the nonprofit, based in Fort Myers, is to provide a coordinated response to child victims of abuse and neglect and improve the lives of at-risk children and their families through prevention services.
The center works with Beesley's Paw Prints, a collaborative of the United Way of Lee, Hendry and Glades counties.
"At the moment, we have about 50 volunteers, 40 pet therapy teams and 10-15 puppy lobby greeters," said Quinton Clawson, who coordinates the Beesley's Paw Prints program at the advocacy center. "Various numbers of teams are active at one time." For the puppy lobby greeters, a puppy from the Gulf Coast Humane Society and a volunteer will sit in the center lobby and greet children and parents or guardians as they come in. Therapy dogs can be included in individual and group sessions. They also have therapy dogs available to provide comfort and ease stress when children and guardians need to go to family court or criminal court in the 20th Judicial Circuit, covering Lee, Charlotte and Hendry counties. The dog will be there before a child testifies against his or her abuser, or other court procedure, wait outside the courtroom, and be there when they come out.
CLAWSON
CLAWSON
"The dogs pass no judgement and tell no secrets," the center's website says.
Their dogs will also provide therapeutic visits in the community, Mr. Lawson said. The teams include all kinds of dogs, different breeds, some purebred, some mutts, he said. They are all certified, most through the Alliance of Therapy Dogs.
Cindy Pledger is a team member who has worked in almost every area. She also evaluates therapy dogs. She has been with Beesley's Paw Prints for 10 years, but has worked with therapy dogs for about 25 years.
Ms. Pledger has three therapy dogs. The first is a 14½-year-old Australian shepherd named Hope. She was the first dog at the advocacy center and just retired a year ago. Ms. Pledger also has a pit bull mix named Bryn she adopted at eight weeks old from the Gulf Coast Humane Society. She has worked with Bryn for four years.
The newest is Saorise, an American Staffordshire Terrier who was rescued from the Calusa Humane Society a year ago.
The majority of clients she works with at the advocacy center are children who have therapy sessions. Ms. Pledger remembers one little boy in particular, about 6 or 7 years old, who came for therapy sessions at the center and worked with Hope. His mom would come to all his sessions until one day, about six weeks in, he turned to his mom and said, "No mom, I have Hope."
"It's amazing what these dogs do. It's innate," Ms. Pledger said.
She was recently asked to go to a deposition with a little girl in Clewiston who was in an abusive situation. "Saorise sat between the little girl and myself. She never took her attention away from the child. The child would unconsciously pet her when she was having a difficult time," Ms. Pledger said.
"All I am is the driver," she said. "I don't do anything. I just bring my dog." ¦