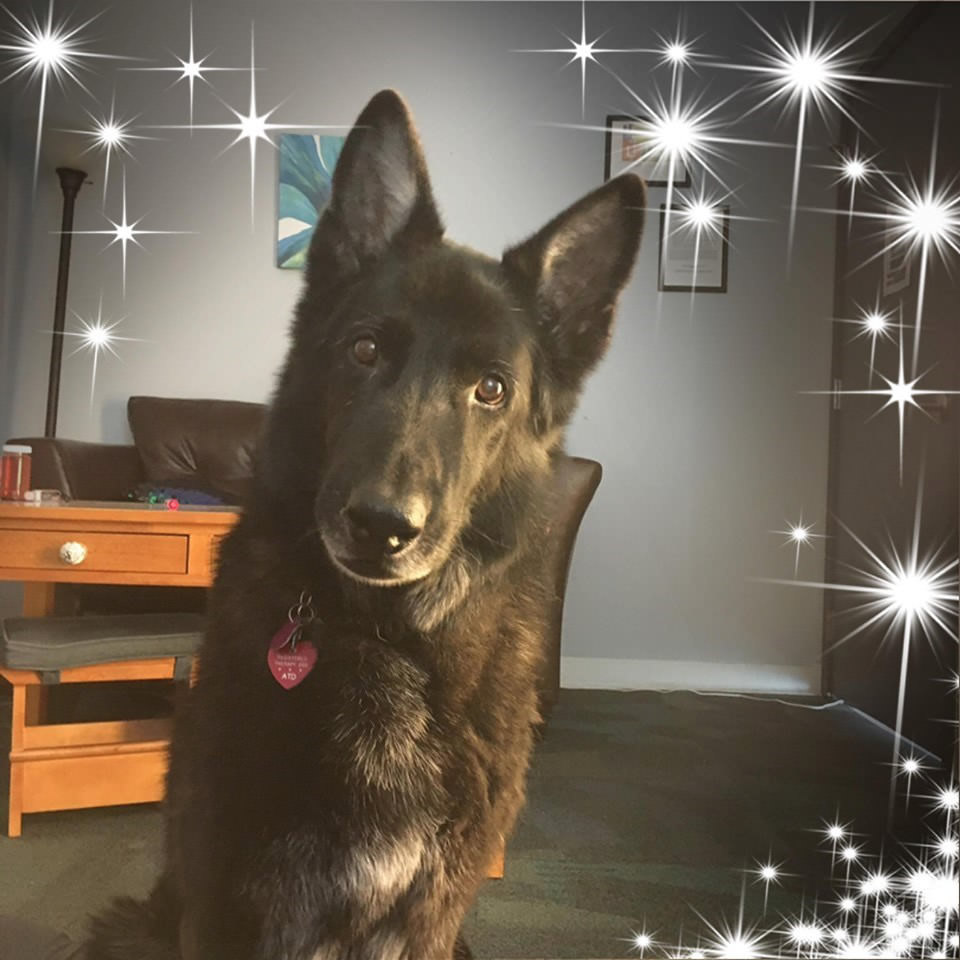 We are very sad to report the passing of one of our wonderful Beesley's Paw Prints Pet Therapy volunteers, Barbara Day. Barbara, Rufus' "mom," passed on Sunday, May 5. Barbara and Rufus were a ray of sunshine whenever they came to volunteer and left an indelible paw print in our program. They will be missed and we send our sincere condolences to Barbara's family and friends and a therapy dog hug to Rufus.
Sadly, two of our amazing therapy dogs have also passed away. Cole, a beautiful black German Shephard, passed away in May. He and his mom, Lori Shores, spent five years volunteering with Beesley's Paw Prints Therapy Program here at CAC. Not only did Cole help countless children in individual therapy sessions, he was a favorite of the judges, assistants, attorneys and the public at the 20th Judicial Circuit Courthouse in Fort Myers, as well as with everyone here at CAC. Cole's happy smile and ability to connect with everyone will be greatly missed. Our condolences go to his owners, Lori and Frank Shores.
In May we also lost Benny, a beautiful black and white Sheltie, owned by Gail Anulewicz. Even though Benny and Gail were volunteers through Beesley's Paw Prints Therapy Program for only about a year, little Benny wiggled his way into the hearts of therapists, staff and clients at CAC. A client wrote about her son, " Those animals totally helped save my son from himself. Gail should be very proud of what she and Benny have done for him. She and Benny are both earth angels!" We here at CAC completely agree. Our condolences go to his owners, Gail and Robert Anulewicz.