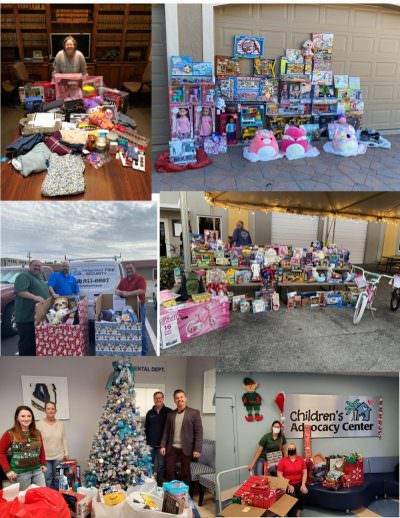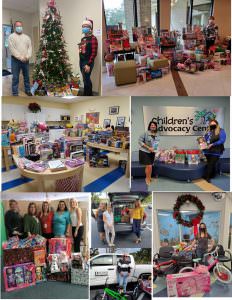 THANK YOU! Those simple words cannot express enough how thankful we are for the generosity shown to our clients this holiday season. From individual donors to businesses who held toy and gift card drives on our behalf or made a financial donation, the outpouring of caring and generosity was truly awe inspiring.
On paper we had over 120 donors, but actually many more as one contact name often represented a group of people. We fulfilled the wish lists of 50 families and handed out over 150 gifts at the East House party. We also provided gifts and gift cards to over 70 families (representing over 180 children) who shopped our "Santa's Workshop."
Submitted by our staff, here are just a few examples of how your contribution made a difference in someone's life:
The family I submitted for the Wish List expressed extreme gratitude for their gifts. It was a family who took in a little boy, 8 years old, with a traumatic brain injury and partial paralysis after his mother's boyfriend abused him two years ago. He has severe medical needs and his adoptive parents have been attentive at every turn, but during 2020 his adoptive father lost his job due to COVID. This is their first Christmas together and they wanted to make sure it was better than any Christmas he ever had, in more ways than one, and they were very thankful for the generous gifts!
The client just picked up her gifts and was at a complete loss for words. She has recently lost her job and was not expecting to even celebrate Christmas this year due to major financial hardship. She warned her 10 yr old daughter about a month ago that Santa would not be able to bring them any presents this year "due to COVID." Mom began to cry as she looked over all of her amazing gifts, she is truly grateful for our donors who so generously gave her and her daughter a Christmas this year.
A young father was so excited to be able to get his son a bike. He said he has wanted to teach his son to ride a bike (who is 4), but was not going to be able to afford it.